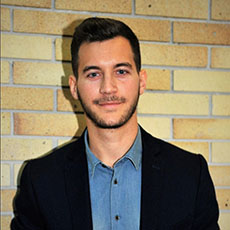 Konstantinos Sitaropoulos
sitaropoulos@utexas.edu
I am a MS student and I am originally from Athens, the capital of Greece. After graduating from the National Technical University of Athens (NTUA), I worked in a Construction Company as an Engineering Intern, which was the time that I decided to continue my studies as a graduate student in the US. I chose the University of Texas at Austin because of its program and the fact that I would like to do research on Ferguson Lab, and here I am. I am particularly interested in Structural Health Monitoring and Non Destructive Evaluation of structures. In my free time, I enjoy outdoor activities and sports, traveling and meeting with friends.