Contact FSEL
FSEL Building
Ferguson Structural Engineering Laboratory
9900 Neils Thompson Dr.
PRC Bldg. 24
Austin, TX 78758
Faculty/Admin Building
Ferguson Lab Annex
9820 Neils Thompson Dr.
PRC Bldg. 177
Austin, TX 78758
Campus Deliveries
Ferguson Structural Engineering Laboratory
10100 Burnet Road
PRC Bldg. 177
Austin, TX 78758
Telephone: 512-471-3062
Fax: 512-471-1944
Campus Mail Code: R7200
fsel-main@austin.utexas.edu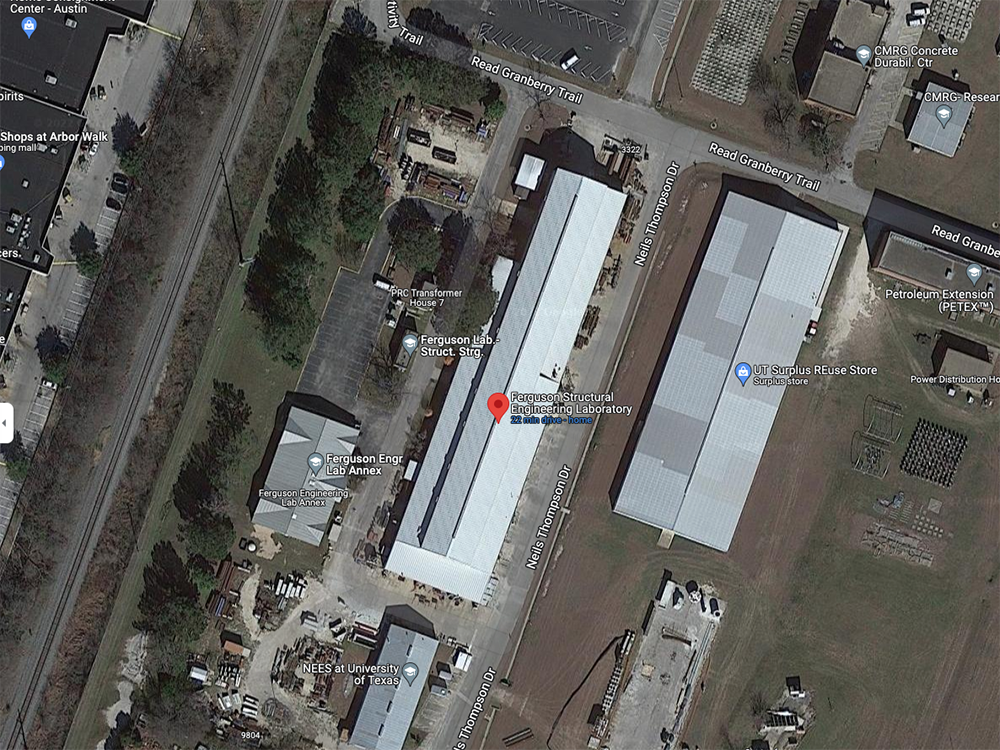 FSEL Campus Location
View directions to the lab, and a list of hotels near the J.J. Pickle Research Campus.
A free (with UT id) shuttle bus service runs throughout the day between The University of Texas at Austin and the PRC campus.
Visitors with a valid UT Parking Permit, including a Visitor's day pass (VSP), may park in the parking lot on the west side of FSEL (lot 230). Visitors without a UT permit must obtain a permit from one of the Pay & Display kiosks. Kiosk locations can be found on the PRC Visitor Parking Map.