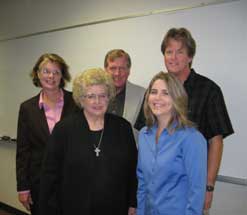 Friends, family, and professional colleagues of the late Bob Reed (BSCE, 1946) have established the Robert L. "Bob" Reed Endowed Excellence Fund for Structural Engineering. This endowment fund honors a man who devoted his engineering career to improving bridge design technique and helping establish a sustainable, economical design model used throughout Texas even today. During a dedicated career of public service beginning with service in the Navy in 1944, Bob served as Engineer of Bridge Design for the Texas Highway Department up until his retirement in 1985. He continued working as a consulting professional civil engineer up until his death in August 2006. He made many friends in the engineering community over his 50 plus year career and worked closely with faculty from the University of Texas to conduct structural research at the Ferguson Structural Engineering Laboratory (FSEL) at Balcones Research Center (now Pickle Research Center).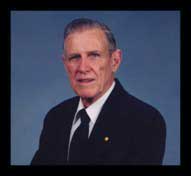 The endowment will be used to support the Ferguson Structural Engineering Laboratory within the Department of Civil, Architectural and Environmental Engineering at The University of Texas at Austin. Funds collected as part of this endowment will be used to promote FSEL as a first-rate research facility, acquire equipment in support of the lab's work and recruit highly qualified graduate students into the engineering program.
An intimate gathering was held at Ferguson Laboratory to express thanks to the family for their generosity and support of FSEL.
If your are interested in participating in Bob's legacy, please call Kelsey Evans in the CAEE Development Office at (512) 471-6151 or visit the Cockrell School of Engneering electronic gift website.