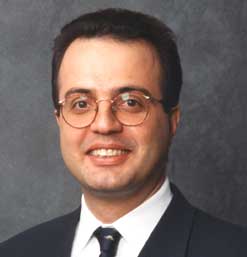 Oguzhan Bayrak has been appointed director of the Ferguson Structural Engineering Laboratory
Bayrak is an Associate Professor in the Civil, Architectural and Environmental Engineering Department. He is a structural engineer whose technical interests include behavior, analysis, and design of reinforced and prestressed concrete structures, earthquake engineering, evaluation of structures in distress, use of fiber reinforced polymers for corrosion repair and strengthening of reinforced concrete.
Bayrak served as Associate Director of FSEL for the past year, and will replace Sharon L. Wood, who was named chair of the CAEE Department in early October.