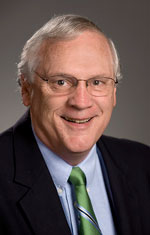 Karl Frank, Professor Emeritus
Karl Frank, professor emeritus in structural engineering, received an AISC (American Institute of Steel Construction) Lifetime Achievement Award. This award honors individuals who have made a difference in the advancement of the structural steel design and construction industry. The award gives special recognition to individuals who have provided outstanding service over a sustained period of years to AISC and the structural steel design/construction/academic community.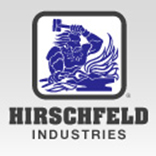 Karl is widely regarded as one of the world's foremost authorities on the design and behavior of structural steel bridges. As a Professor of Civil Engineering and Researcher at the Ferguson Structural Engineering Lab, he made extraordinary contributions to improving the understanding of the fatigue and fracture behavior of structural steel as well as towards the design and behavior of bolted and welded connections. His research made significant contributions to the AASHTO Specifications related to steel bridges. He is the newest member of the AISC Partners in Education committee, and also serves as a member of the Research Council on Structural Connections.
After retiring from The University of Texas, Karl joined Hirschfeld Industries as Chief Engineer where he is instrumental in research and development. He continues to be a strong supporter of the Ferguson Lab and encourages partnerships with leaders in the steel and building industry.