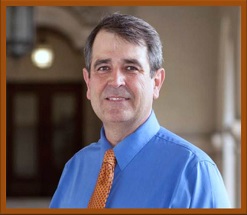 Dennis W. Fillip
Thirty university employees and two supervisors were honored at the 52nd Annual President's Staff Awards this month. The Outstanding Staff and Supervisor Awards recognize non-teaching UT Austin employees who have made outstanding contributions to the continuing success of the university. FSEL is pleased to announce that Dennis Fillip is one of two Cockrell School staff members who received an award this year.
Dennis Fillip is a Technical Staff Assistant V with the Phil M. Ferguson Structural Engineering Laboratory (FSEL). Dennis led the upgrading of laboratory safety equipment. Many students, staff and faculty have great respect for his work ethic and attention to detail. FSEL members characterize him intelligent, humble, and patient. Dennis is an outstanding mentor. It is for these reasons that many former Ferguson Lab students continue to consult Dennis on their professional work after graduation.
A list of the staff and supervisors to receive awards this year can be found here: Outstanding Staff and Supervisor Awards.